Moccasin Trails includes three distinct segments:
Educational — Speaking and educating as it fits into the institution's curriculum, for example, at universities such as Thompson Rivers University, the University of British Columbia, Okanagan College, and School District 23. However, this section will not be the focus of this case since marketing is less applicable here.
Tourism — Generally speaking, during the summer when schools are on break.
Corporate — Team building and staff training, mostly during shoulder seasons.
After identifying the gap in Indigenous tourism offerings, Greg and Frank built their product through conversations with elders and community leaders. Moccasin Trails provides experiences, such as canoeing and hiking, to introduce visitors to the Indigenous culture of the region, from Osoyoos to Kamloops, covering Secwépemc and Syilx territory. They share places of significance and history, monuments, and stories told by elders. The focus is on providing education about the region's specific language, ceremonies, songs, stories, people, and legends.
Example 1: Canoe tour on Lake Okanagan, visit an Indigenous winery, stop at Kekuli Café to taste bannock, or stop at the museum to see artifacts and learn about Syilx culture.
Example 2: Guide visitors on a 3-day tour, staying at Quaaout Lodge in Chase and Spirit Ridge in Osoyoos, providing interpretative talks along the way, such as territory borders, significant features, history, and culture.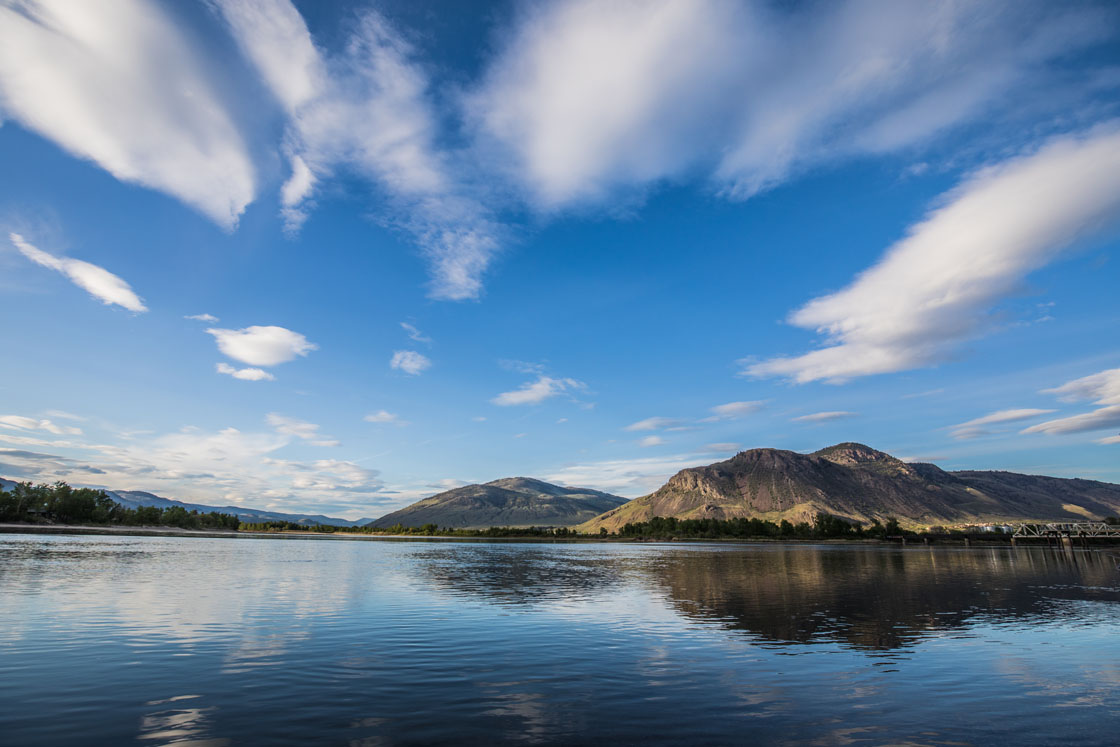 Canoe tours are limited to 27 guests, which is what the two canoes allow. In general, however, Moccasin Trails has the advantage of flexibility. Locations can be customized, and services can be customized. If desired, guests can fly by helicopter from Vancouver and spend the night in a winter home in the Okanagan, taste wine, and hear stories.
"We're successful because of [sharing] those places of significance; you're not going to find them in a brochure. You're not going to find them in an advertisement, in a magazine."
Not only are the offerings customizable and flexible, Moccasin Trails also allows every type of person to have access to the experiences. Accommodations due to abilities, fitness, age, and interest are made. The experiences allow visitors to travel the trails of the Indigenous People, be it along the earth or the waterways.
"We're focused on transforming visitors and on relationships, knowing that profits will come."
On a tour, Greg would provide education on Indigenous history from a general perspective. Adding to this, elders are supporting the experiences to share their knowledge that is specific to the local culture (e.g., traditional plants and medicines). Guests are taken on ancestral paths, such as hiking to Coyote Rock in Kamloops, paddling a lake or river, sharing stories, and explaining why Indigenous People of the region do, speak, eat, and wear what they do.
Very different from a regular hike, guests are taken back to the way the ancestors lived. They see and live the history. They are encouraged to ask questions, and Moccasin Trails wants them to leave with a deeper understanding and appreciation of the Indigenous culture, breaking down stereotypes and providing an Indigenous lens. Greg often brings his children on the tours, teaching them to share who they are as Indigenous individuals, thereby also making guests part of the family.
"In order for us to truly educate our visitors, we have to tap into their five senses. They have to see us. They have to smell it. They have to taste it. They have to hear it. They have to feel it."
For corporate team building, the company provides experiences for staff to learn about Indigenous culture, such as being in a canoe, working as a team, and listening to elders talk about the importance of community. Greg trained as a facilitator through the Aboriginal Coaching Manual and brings this to the team-building experiences. Organizations such as the Kamloops Aboriginal Friendship Society partner with Moccasin Trails to educate their staff.
Watch Video Clip 2: MT Experience (Transcript Available) (CC BY-NC-ND 4.0):